Disk Reflector Nozzles and Other
New and Improved Products
4. Device for improving the suction performance of pond sludge cleaners (in progress)
1. Disc Reflector Nozzle (SRD) (DBGM Patent Protected)
Material: A2
Thickness: 1 mm
It should take some effort to attach the nozzle to the mounting frame on the respective device. If the nozzle is too loose, it can be bent with a suitable pipe wrench or similar. (cf. Instruction Manual). If the disk reflector is not positioned exactly at an angle of 90° to the base body, this is due to the manufacturing process, does not affect the function and is therefore not a reason for complaint.
Advantages
Fast
Safe
Suitable for recycling
Protects the piping behind
Manufacture of sleeves
Fast response to customer requirements
Environmentally friendly
Conserves resources
Suitable for PVC hard pipe and
PVC flex pipe
Fields of application
Swimming pool construction
Pond construction
Agriculture
Irrigation and drainage
Removal of remains of old KG pipes
Industry (for PVC pipes in diameter between 40 and 90 mm)
Disk Reflector Nozzle (SRD) for Film Sealing Unit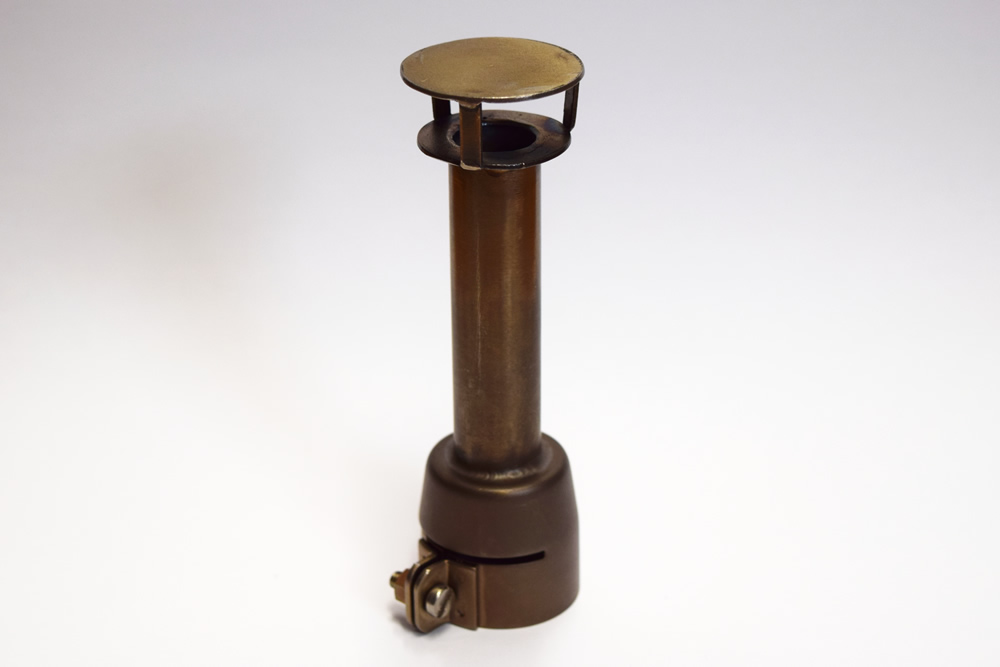 Reflector diameter: 35 mm
Based on original pipe nozzle from Leister
Mounting frame: approx. 31 mm
for PVC pipe 50 mm and thin-walled PVC pipe 40 mm
Price: €130.00, incl. applicable VAT.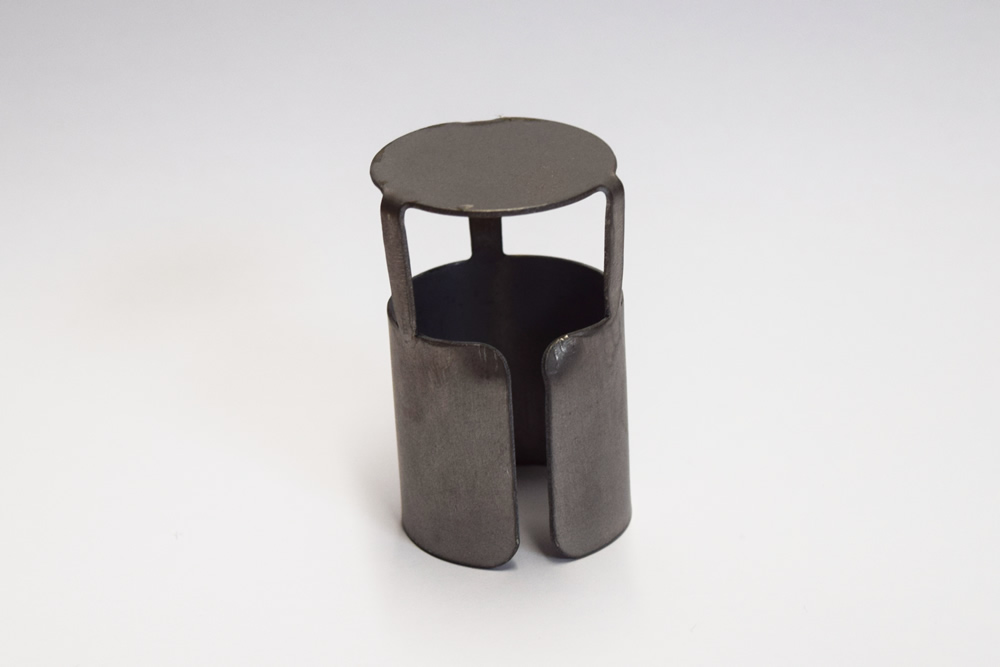 Reflector diameter: 35 mm
Mounting frame: approx. 31 mm
for PVC pipe 50 mm
Price: €45.00, incl. applicable VAT.
!!! Only limited quantity available (first production) !!!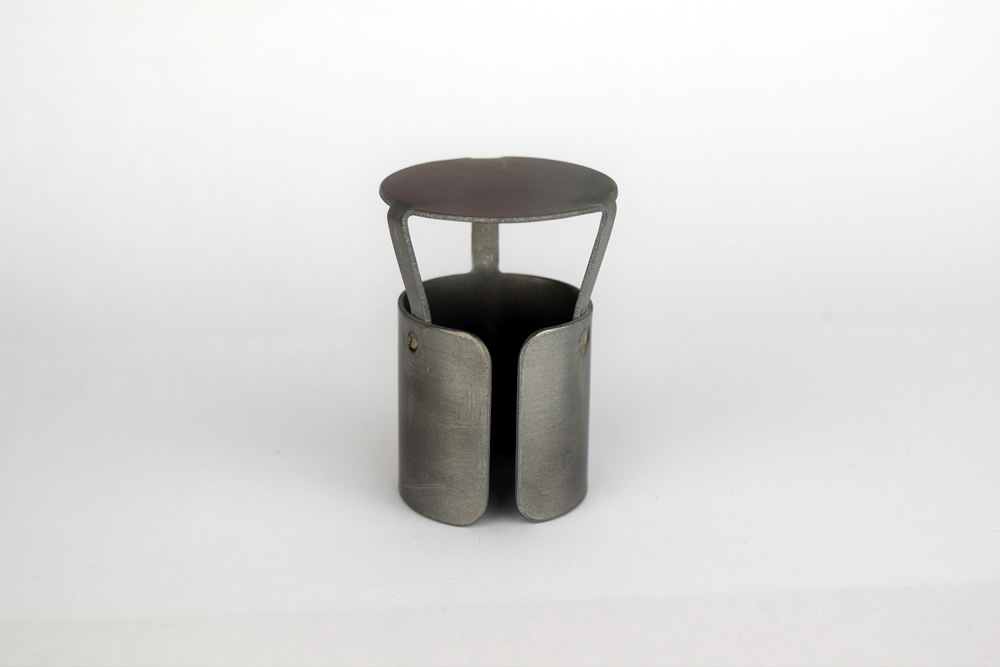 Reflector diameter: 40 mm
Mounting frame: approx. 31 mm
for PVC pipe 50, 63 mm
Price: €50.00, incl. applicable VAT.
Discounts:
Price for 2 nozzles: 4% discount + shipping
Price for 3 nozzles: 8% discount + shipping
Price for 4 nozzles: 12% discount + shipping
Other quantities on request.
Instructions Manual for The Disk Reflector Nozzle (SRD)
The SRD (nozzle) can only be used in conjunction with a hot air tool (for 31.5- or 33.5-mm mounting frames, depending on the version)
For this purpose, the nozzle is placed on the hot air tool. Make sure that the nozzle is tight enough with tension so that it can only be pulled off with a little force. More frequent use may cause the mounting frame to widen. In this case, the mounting frame must be compressed slightly with a pipe wrench or similar until the nozzle sits tightly on the hot air tool again. The nozzle is made of A2 stainless steel.
The nozzle is designed for loosening glued joints by uniform heating of the inner side of a pipe section/remnant (D 50 – 75) glued in a sleeve (PVC fitting, PVC insert or similar).
When the pipe section is soft enough, a screwdriver (3-5 mm blade width) can be used to pierce between the sleeve and the pipe. The pipe section can then be bent inwards. Make sure that you push the screwdriver through to the end of the pipe section.
With the help of a short but strong needle-nose pliers or similar, you can grab the pipe section and loosen it gradually by rotating it.
The key is to heat the pipe section as quickly but safely as possible so that the outer sleeve remains as cold as possible to prevent deformation, and little heat passes through the fitting or similar.
When used correctly according to the above instructions, the sleeve can be glued again immediately. It may be necessary to remove any protruding glue residues and to clean the sleeve with solvent.
After use, the nozzle must cool down before being removed from the hot air tool.
Observe the instruction manual and the safety notes of the hot air tool used.
Wear gloves to avoid injuries due to heat or cuts.
Nozzles that can no longer be used must be disposed of as scrap metal.
Status 11/2019
2. Washers (ULS) for Covering Rosettes for Stainless Steel Ladders
Product information:
Currently supplied installation sleeves for swimming pool ladders are asymmetrical. When installing in the pool edge stone, the recess may not be completely covered by the covering rosette.
The washer has a diameter of + 1 cm all around to the covering rosette and is placed under the rosette.
Only available as a set (2 pieces), polished on one side.
Price: €60.00 incl. applicable VAT + €7.50 shipping
3. Special Inlet Nozzle (SED) for Swimming Pools
SED special inlet nozzle, clean first step, perfect water circulation through fourth nozzle in rectangular basin.
This nozzle can also be directly illuminated from behind, so that the first step is illuminated.
Item no.
Quantity
Delivery address
Invoice address
3. Prepayment (by paying the invoice, private customers waive their right to object (2 weeks after ordering))
4. Insured package shipment after receipt of payment